Theatre Bristol
Bristol - England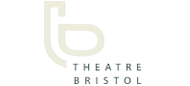 Theatre Bristol works with the theatre community and others to create the best conditions for excellent live performance to be made and experienced in Bristol.
Theatre Bristol was set up as an independent organisation in 2004. Since then, it has initiated, fundraised for and delivered a series of projects which take an innovative approach to creating a more sustainable, confident and ambitious theatre sector in Bristol. It commissions and produces new live performance, offers bespoke artist support, runs a leading user-generated website, creates opportunities for artistic exchange, undertakes strategic research for the sector, and oils whichever wheels we can in order to make the best work happen in Bristol.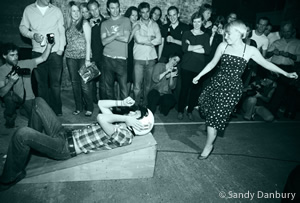 Since 2004, when Theatre Bristol was inaugurated, the live performance scene in Bristol has changed beyond recognition; the quantity and quality of work now created and presented in the city far exceeds that of most English cities. Nationally, Bristol is perceived as a hotbed of exciting new work, with professional artists and producers regularly moving to Bristol from other cities. Artists from Bristol regularly feature in national showcases and tour internationally. Innovative new organisations such as Pervasive Media Studio and Inbetween Time Productions have been established in the city. Artist-led collectives such as Residence and Artspace/Lifespace now form key parts of the infrastructure for creating new work.
It's a performance scene characterised by its multiplicity and Theatre Bristol has made a significant and valued contribution to its development. Its leadership has created a rich network culture which has helped to make the prolific diversity of activity visible and given artists and arts organisations in the city increased ambition and self-belief.
In April 2012 Theatre Bristol became a member organisation of Arts Council England's National Portfolio. In preparation for this new status, it undertook and intensive period of organisational development, as part of which it created a Business Plan for 2012 – 2015.
Activity 2012 – 2015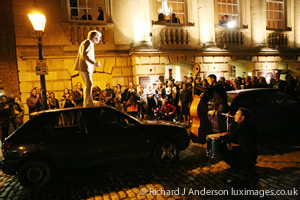 Theatre Bristol believes that art makes the world a better place. In this competitive landscape for artists and arts organisations, rather than try and meet another's agenda, Theatre Bristol will hold more boldly and rigorously to its integrity, throwing down the gauntlet to artists and producers to mean more in the world.
Success in this will be expressed through six Key Result areas :
Multiplicity is key Cultivating and championing multiplicity (of artform, scale of work, artists, audience demographic, industry decision-makers, platforms/places to engage with art).
Better external influence Being better at using our excellent overview of Bristol's theatre community to give it voice, advocate for it, and increase opportunities for it locally, nationally and internationally.
A confident community Strengthening the confidence, skills, ambition and impact of artists, producers, and arts organisations in the city.
A strong family Developing a more robust portfolio of funders (including individuals), especially those who invest because they want to support our ethos.
Better feedback loop for audiences Researching and promoting good practice around how the audience experience can usefully feed in to the development and presentation of theatre.
Leadership and good management Ensuring Theatre Bristol delivers its activity responsibly, accountably and to the highest standards, sharing learning and good practice widely.
Theatre Bristol's full Business Plan and activity schedule will be available to view at www.theatrebristol.net.
Documents
Hosting Activity Record - Theatre Bristo
Sending record - Theatre Bristol