Le Fourneau, National Street Arts Center
Brest - France

At present Le Fourneau, which is located in the port of Brest is one of the 9 National Street Art Centers in France. Its 2 main missions are to support and extend artistic creation to public areas.
Resident companies underline the permanent aspect of artistic creation and develop close links with the local inhabitants and communities in Brittany. It is based on 3 main activities:
Support for creation : Each year, about 20 companies take advantage of support provided by Le Fourneau (financial backing, either in coproduction or pre-purchase) and as residents within the National Center of Brest or in other local organizations. Le Fourneau has always encouraged artists to forge close links with the local community thanks to its unique savoir-faire in this matter.

« Itinerant" programme » :

To promote street art in public areas, Le Fourneau co-writes and draws up artistic projects with local authorities, cultural associations or national centres (the «Quartz» in Brest for example) focussing on performances and theatre festivals throughout Brittany. Le Fourneau along with various partners organizes about 200 shows or festivals each year. Next summer a brand new festival called « les RIAS » will take place in South Brittany, thanks to a common partnership between Le Fourneau and 16 other towns.

A resource, research, and training center :

In 1998, Le Fourneau introduced the use of in-house multimedia and IT expertise in the field of Street Arts thanks to the creation of its Culture and Multimedia Centre. The multimedia team in Le Fourneau is currently acknowledged as a reference resource centre and is very much appreciated by all Street Art professionals.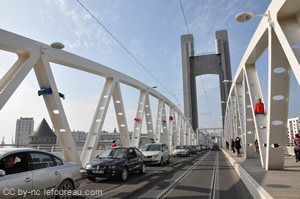 Since 2008, Le Fourneau has been actively involved in a network called ZEPA which groups together 9 French and English partners. The Interreg IVa France-England programme within the framework of the European Commission supports this network.
More recently (2011) Le Fourneau has also joined another European network: « Open Out Arts » with 4 different partners located in England, Ireland and the Netherlands. It is supported by the Leonardo da Vinci European programme.
Le Fourneau will relocate to the «Plateau des Capucins» in the future (probably 2016). This will provide a totally new international dimension to all future artistic projects. The city of Brest is rapidly becoming a real European reference for all Street Art performers and organizations.
Documents
Hosting Activity Record - Fourneau
Sending record - Le Fourneau